Dimmitt Community Center
918 Osceola Road
Belleair, FL 33756727.742.6600
- Click Here for Directions -
Belleair Fitness is located on the second floor of the Dimmitt Community Center. Please enter through the doors on Osceola Road and turn right up the stairs.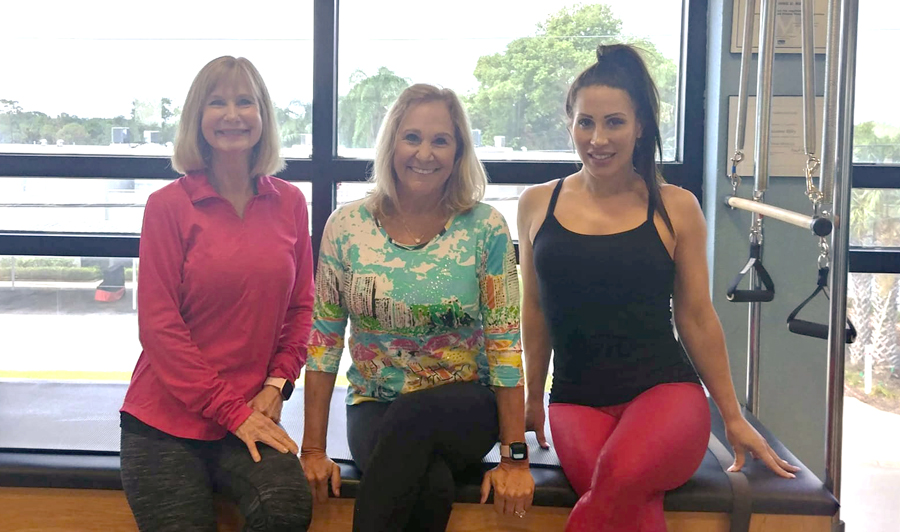 Sue, Cindi and Amber at the Belleair, Florida studio in the Dimmitt Recreational Center.